ENAEDM2020
APP
Ponentes
Agenda
Taquilla
Localización
IV EDICIÓN DEL CONGRESO DE MARKETING DIGITAL REFERENTE EN MURCIA.
Edición 2020 del Congreso de Marketing Digital EN@E Digital Meeting donde podrás aprender nuevas técnicas y novedades de las diferentes disciplinas del Marketing Digital.
DISFRUTA DE CONTENIDOS Y PONENTES EXCEPCIONALES
Podrás acceder a una selección de los temas que más afectan a los profesionales del marketing digital: SEO, SEM, analítica, contenidos, marca personal y mucho más.
NETWORKING Y HERRAMIENTAS PARA TUS PROYECTOS
El networking está en el ADN de ENAE, por ello, en el Congreso EN@E Digital Meeting encontrarás el perfecto equilibrio entre el aprendizaje, actualización de conocimientos y las oportunidades de realizar networking de calidad.
PONENTES
Disfruta de las conferencias de ponentes de primer nivel, referentes en el sector, que compartirán sus experiencias y su visión sobre las últimas técnicas en Marketing Digital.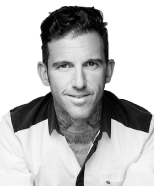 Josef Ajram
Day-trader, ultrafondista y escritor de 6 libros.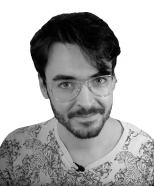 Quantum Fracture
Jose Luis Crespo. (Físico y Youtuber)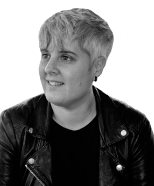 MJ Cachón
Country Manager de Sistrix Toolbox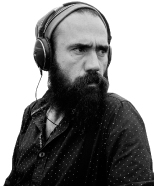 Jorge Martínez
Diseñador Gráfico y publicista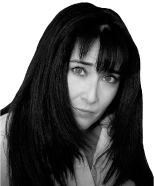 Almudena Miranda Jiménez
Ex-Googler, emprendedora y fundadora de TrainingYou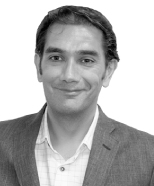 Eduardo Sánchez
CEO de Estrategas Web. Experto en CRO, Analítica y Publicidad Digital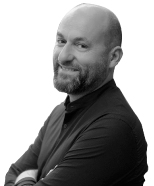 José Ramón Padrón
Country Manager Spain at SiteGround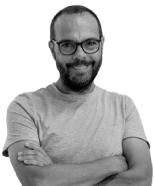 Cayetano Torres
Senior Web Analyst y CEO de Magical Analytics.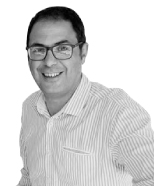 Raúl Serapio
Fundador de Neuromobile
EDUARDO SÁNCHEZ GONZÁLEZ
Más de 16 años de experiencia en el sector con clientes de diferentes sectores y tamaño. Ha dirigido o colaborado en proyectos para empresas como Vodafone, KIA, El Tenedor, Lladró, Multiópticas, Arval, Aliseda, Toys"R"us, SEGITTUR o IFEMA entre otros, buscando optimizar sus campañas publicitarias o todo el entorno digital.
Colabora con prestigiosos centros formativos como ENAE (formación en CRO y analítica web), Cámara de Comercio de Madrid, CICE, Aprende con darkmoon, iconverstity y actuando de ponente en diversos eventos como Congreso Web de Zaragoza, Eshow, Ficommerce, Semrush o Marketineo.
ALMUDENA MIRANDA JIMÉNEZ
Ex-Googler, emprendedora y fundadora de TrainingYou, con más de 18 años de experiencia en Marketing Digital. Además de haber trabajado para Google como Senior Account Manager, GAP responsable (GAC) y Gogle Analytics Power User, trabajó para Universal Mccann (Mccan Erickson Group) como responsable de compras online, para TUI Travel Group como Directora de Marketing de Laterooms o como Consejera Independiente en Traffic4U.
Actualmente trabaja como Consultora y Mentoring en Marketing Digital y Coaching. Es Responsable de Marketing y Comunicación de Snowmada Ski Austria.
Facilitadora en Masterclasses de Google en Estrategia y Planificación en Marketing y Compra Programática e Introducción a Machine Learnimg (París, Madrid y Zurich), Google Digital Academy para clientes VIP. Cuenta con experiencia docente en instituciones como IAB España, ICENMD-ESIC, Universidad de La Salle, etc.
CAYETANO TORRES JUAN DE LA CRUZ
Actualmente, ocupa el puesto de Senior Web Analyst y CEO de Magical Analytics. Es socio fundador de la agencia de analítica web SEO y SEM, Magical Analytics. A lo largo de su trayectoria profesional, ha desempeñado la labor de Consultor Analista Web Certificado en Google Analytics, Project Manager de Marketing Online, Gestor Campañas SEM.
Es profesor de SEO, SEM, Métricas y Digital Research Marketing en IE Business School y en el Máster de Marketing Digital de ENAE Business School, entre otras escuelas y universidades nacionales.
QUANTUM FRACTURE
Quantum Fracture es canal de José Luis Crespo Cepeda, un físico que utiliza su canal de YouTube para publicar vídeos breves sobre distintos temas de física de gran interés, caracterizándose por el rigor científico y un lenguaje que hace accesible e interesante la ciencia para el público en general.
Quantum Fracture tiene actualmente casi 2.000.000 de suscriptores convirtiéndose en uno de los principales medios de difusión científica en el YouTube hispanohablante, recibiendo varios reconocimientos a su labor, como el Premio de Divulgación Científica 2014 del CPAN (Centro de Física de Partículas, Astropartículas y Nuclear), y el Premio de Internet en Divulgación Científica 2018.
JOSEF AJRAM
Day-trader, ultrafondista y autor de varios libros de éxito y considerado en 2013 como uno de los 49 hombres más influyentes del planeta por la revista AskMen.
MJ CACHÓN
MJ Cachón lleva casi una década dedicándose al marketing digital y el posicionamiento. Con formación académica en Ciencias Empresariales. Comenzó su carrera en la banca aunque pronto le picó el gusanillo del marketing online, formándose como tantos profesionales de otras áreas para llevar a cabo una reinvención que finalmente la llevó a ser un referente en España como consultora SEO.
Su trayectoria ha pasado por DobleO, The Cocktail, Relevant Traffic, Señor Muñoz… hasta que decide crear su propio proyecto empresarial. Actualmente es además Country Manager de Sistrix Toolbox.
JORGE MARTÍNEZ
Diseñador gráfico y publicista, ha conseguido premios y reconocimientos en los más importantes festivales internacionales como "El Sol" (Sol de Platino), FIAP (Sol de Platino y Copa de Iberoamérica), Intercontinental Advertising Cup (Grand Cup), Club de Creativos (cdec de oro), Art Director´s Club of Europe, Laus (Grand Laus) y Premios a la Eficacia Publicitaria.
En la actualidad, centra su labor en el contexto de la comunicación y la innovación social, desarrollando campañas, productos e ideas para organizaciones y entidades como Oceana, Save The Children, Fundación Princesa de Gerona, Fundación Vicente Ferrer, ONG Rescate, Fundación Barça, Fundación MAPFRE o Médicos Sin Fronteras, organización para la que ideó y desarrolló el proyecto "Pastillas contra el dolor ajeno", que con 6 millones de unidades vendidas en España, se convirtió en una de las campañas mas notorias y eficaces de la historia de la publicidad española.
Sus proyectos e ideas han tenido un gran impacto en medios y han recaudado mas de 7 millones de euros para organizaciones medio ambientales, sociales y humanitarias.
JOSÉ RAMÓN PADRÓN
José Ramón es un apasionado de la atención al cliente y las ventas, centrado en los sectores del hosting y open source en España y LatAm desde hace veinte años. Devoto de la música rock, la gastronomía y la ciencia ficción desde hace muchos años más. Feliz como Country Manager de SiteGround y particularmente adicto a la filosofía única que les caracteriza y que mezcla pasión, trabajo, diversión y devoción por empleados y clientes. Actualmente es además co-organizador de la Meetup WordPress de Las Palmas de Gran Canaria, co-organizador de la WordCamp Las Palmas de Gran Canaria y responsable de contenido de WordCamp Europe 2020 en Porto.
RAÚL SERAPIO
Tecnólogo excéptico, superviviente digital y autodidacta, emprendedor tardío, obsesionado por el dato de calidad útil y las soluciones al cliente. Involucrado en proyectos y soluciónes técnologicas en sectores como retail, comercio y educación desde hace 25 años. Fundador de Neuromobile, una de las empresas españolas de marketing digital (e inteligente) mejor posicionadas en el sector de retail en grandes superficies, centros y parques comerciales.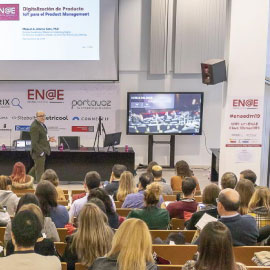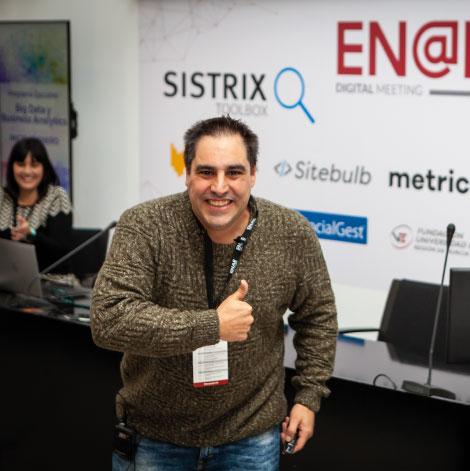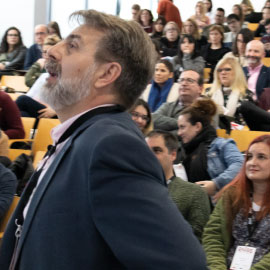 AGENDA
Ponentes
Temática
Horario
Miguel López de León
Bienvenida e inauguración
Cayetano Torres
Inbound Marketing
Almudena Miranda
Posicionamiento Youtube
Jorge Martínez
Publicidad
Jose Ramón Padrón
Hosting Wordpress
Josef Ajram
Marca personal, motivación y Redes Sociales
Quantum Fracture
Estategia de social media - Youtube
Raúl Serapio
Marketing Contextual e Inteligencia de cliente
Eduardo Sánchez
CRO
MC Cachón
SEO
Este año premiamos tu fidelidad, por eso la entrada al Congreso además de incluir la comida y herramientas para gestionar tu marketing digital, será más barata para los que se inscriban primero. ¡Recuerda que el año pasado las plazas se agotaron casi 3 semanas antes del inicio del evento!..
¿Qué incluye tu entrada?
Acceso a todas las ponencias del congreso
Comida networking
Licencias a distintas herramientas de Marketing Digital por valor de 900€:
Los 100 primeros inscritos al congreso que lo soliciten, obtendrán una licencia de Scitylana por 49 USD / mes para siempre (el precio sin promoción es de 349 USD).
* En general los trials sólo son aplicables a cuentas nuevas.
* Los cupones de Sistrix son individuales e intransferibles. Los cupones pueden usarse durante dos meses y pueden activarlos todos los nuevos usuarios que se registren en la herramienta y no hayan tenido una cuenta previa con Sistrix durante un tiempo superior a dos semanas.
LOCALIZACIÓN
En el siguiente plano te indicaremos donde puedes aparcar para acceder al congreso.
También puedes hacer click en el siguiente botón para ir a Google maps.
IR AL MAPA